LifeThyme Wellness is located at9 Gorham Road, above the Bermuda Podiatry Center, 1st floor. At LifeThyme, we will work with you to create an individualized health plan that will lead you to greater health and wellness. Our job is to help facilitate your wellness by encouraging you to listen, learn and be responsible for your own health. Acupuncture - Acupuncture improves the body's functions and promotes the natural self-healing process by stimulating specific anatomic sites.  Traditional Chinese Medicine (Acupuncture, Chinese herbs and Cupping) is based on an ancient philosophy that describes the universe, and the body, in terms of two opposing forces: yin and yang. When these forces are in balance, the body is healthy. We also offer Acupuncture Injection Therapy - Single injections run from $55-75 and Injury specific homeopathic acupuncture injections start at $115 More info is on our website. Therapeutic Massage – Specializing in injury recovery, rehabilitation and pain management. Our massage therapists have decades of experience and are skilled in sports and neuromuscular massage, myofascial release and craniosacral therapy. We work closely with local physicians, physical therapists and chiropractors. Functional Nutrition – LifeThyme Wellness uses a holistic approach that works to seek out, identify and correct the underlying causes and conditions that lead to a person's main health complaints. Whether it is stress, poor diet or lack of fitness, LifeThyme's specialized nutrition and herbal medicine services help to improve lifestyle habits and maximize health. All of the practitioners at LifeThyme Wellness are members of the Bermuda Massage Therapy Association and therefore covered by all Bermuda insurance companies. In addition they are Stewards of Children (SCARS training) and follow the guidelines for child safety.
Goretti Clementino
Massage Therapist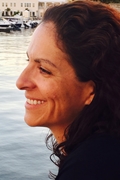 Goretti has received a holistic education in the art and science of massage therapy. Goretti came to LifeThyme Wellness with a passion for health and wellness. She assists in helping clients with chronic pain, injuries, sports rehab, relaxation and overall good health. She joins us in our belief that massage therapy doesn't have to be painful to yield results. Goretti's recent training has been in Myofascial Release and in learning different ways to work with individual needs and injuries.
Rudi Haak
Massage Therapist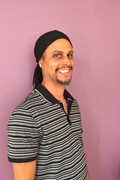 Rudi completed his Massage Therapy Certification at the Florida School of Massage in Gainesville, Florida. During his time at school, Rudi took full advantage of his time and spent many of his weekends doing advances workshops in Hot Stone Therapy, Herbal Therapy, and Advance Shoulder Techniques. He is very excited to join the LifeThyme Wellness team of therapists.
Carola Cooper
Acupuncturist/Massage Therapist/Kinesiologist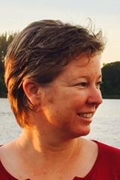 Carola brings a diverse background of massage therapy, traditional chinese medicine (TCM) and movement education to the practice. Her acupuncture focuses on the Five Element tradition, which is a beautiful system of medicine that helps people again health and maintain balance at a deep level. By listening and gathering information about a person's life, Carola can help to stimulate their own healing potential and guide them towards balance and health.
Anne Marshall
Massage Therapist/Natural Health Coach/Cranial Sacral Therapist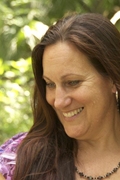 As a Natural Health Coach, Anne offers individual herbal/health consultations for improved health and vitality. She offers Functional Diagnostic Nutrition testing to discover hidden health stressors within each individual. In addition, she uses her decades of experience in therapeutic massage to work with her clients in injury recovery, pain management and preventative health care. Anne specializes in craniosacral treatments and has practiced and taught in this specialty for the past decade.
9 Gorham Road, Hamilton, Bermuda
441-296-5566 www.lifethymewellness.com
Monday

Tuesday

Wednesday

Thursday

Friday

Saturday

Sunday

10:30am - 6:30pm

10:30am - 6:30pm

10:30am - 6:30pm

10:30am - 6:30pm

9:00am - 6:30pm

10:30am - 4:00pm

10:30am - 4:00pm